Quantitative antibody titers without multiple dilutions
The AntiCoV-ID™ ELISA is a method for the quantitative and qualitative determination of anti-SARS-CoV-2 spike protein receptor binding domain (RBD) IgG antibodies in human serum, citrate plasma, or EDTA plasma. It is an indirect, enzyme linked immunosorbent assay (ELISA) designed to measure anti-spike protein RBD antibodies against the SARS-CoV-2 virus (COVID-19 virus, 2019 Novel Coronavirus) in human patient serum and plasma samples, including heat-inactivated serum or heat-inactivated plasma.
The AntiCoV-ID™ IgG ELISA is intended for use as an aid in identifying individuals with an adaptive immune response to SARS-CoV-2, indicating recent or prior infection. Testing is limited to laboratories certified under the Clinical Laboratory Improvement Amendments of 1988 (CLIA), 42 U.S.C. 263a, to perform high complexity tests.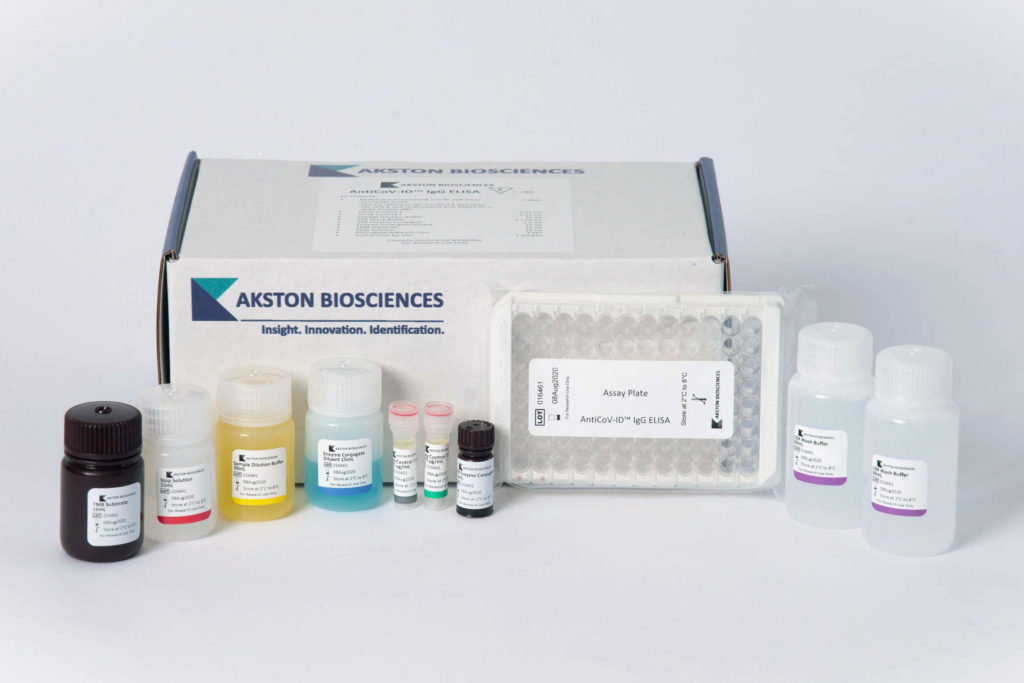 Quantitative antibody titers without multiple dilution
Fully validated for both single well and duplicate well samples
Features
SARS-CoV-2 spike protein Receptor Binding Domain (RBD)
Target antigen selected to correlate with neutralizing antibody
Measurement against pre-coated standards
96-well plate with 76 patient samples (singlet); 38 patient samples (duplicate)
Quantitative antibody titers with positive-negative determination, no multiple dilutions
For use with human serum, citrate plasma or EDTA plasma
Manual or automated plate processing